Actually Cool Things to Do in Reno Right Now
Thrift shops, street art, bakeries, and beer are just a few things Reno does very well.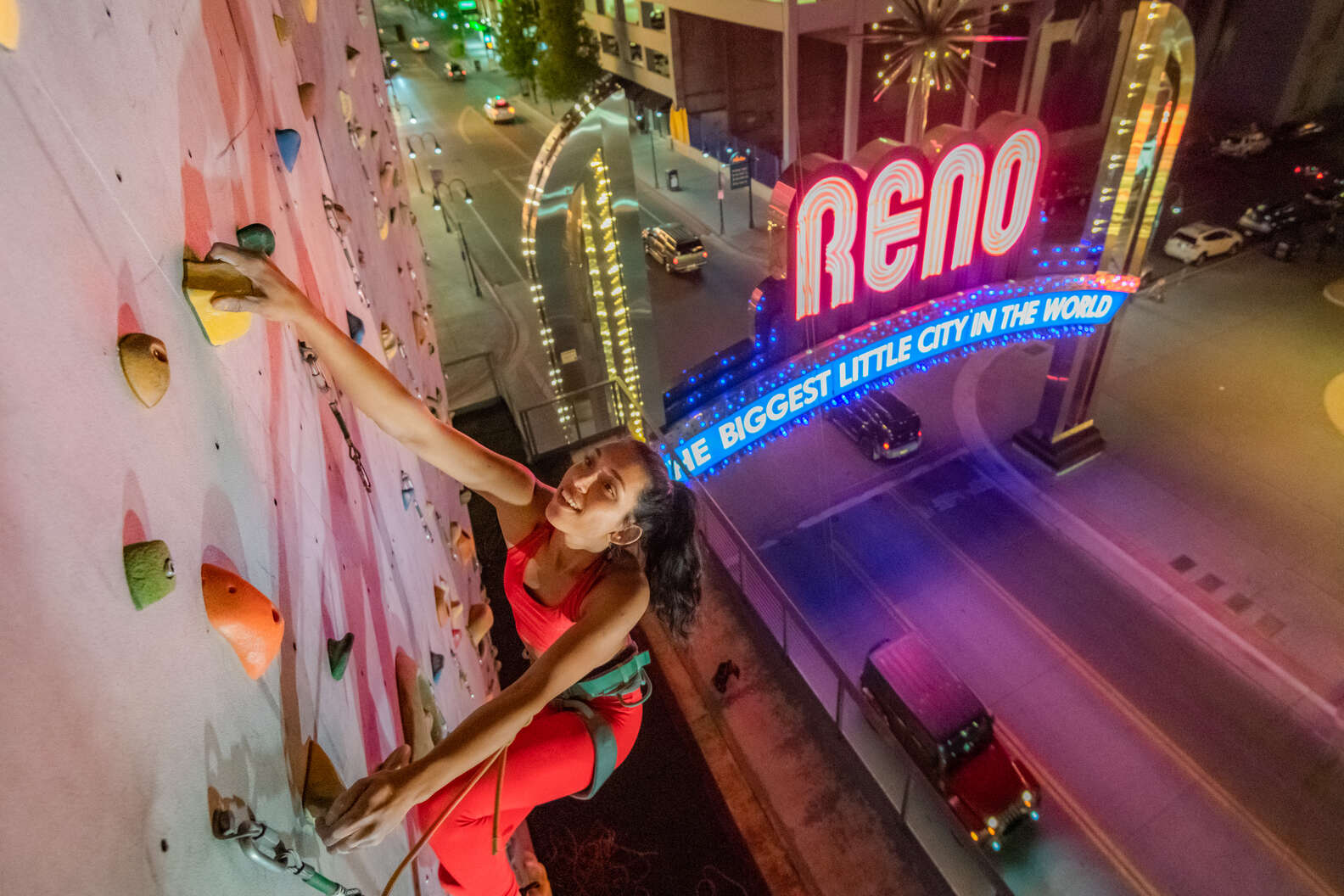 Reno's charm lies in its pretense-free attitude. The "Biggest Little City in the World" has a relaxed, Old West vibe that persists even as a bevy of tech giants like Tesla and Google have set up shop there in recent years, expanding the local economy and population. Artists, chefs, brewers, and entrepreneurs have all benefited from the boom, sprouting a food and booze renaissance fueled by a collective creative spirit. Add to that the surrounding natural beauty-including imposing Mt. Rose and nearby Lake Tahoe-and you've got yourself a required stop on any trip through Northern Nevada. Here are the best things to while you're in town.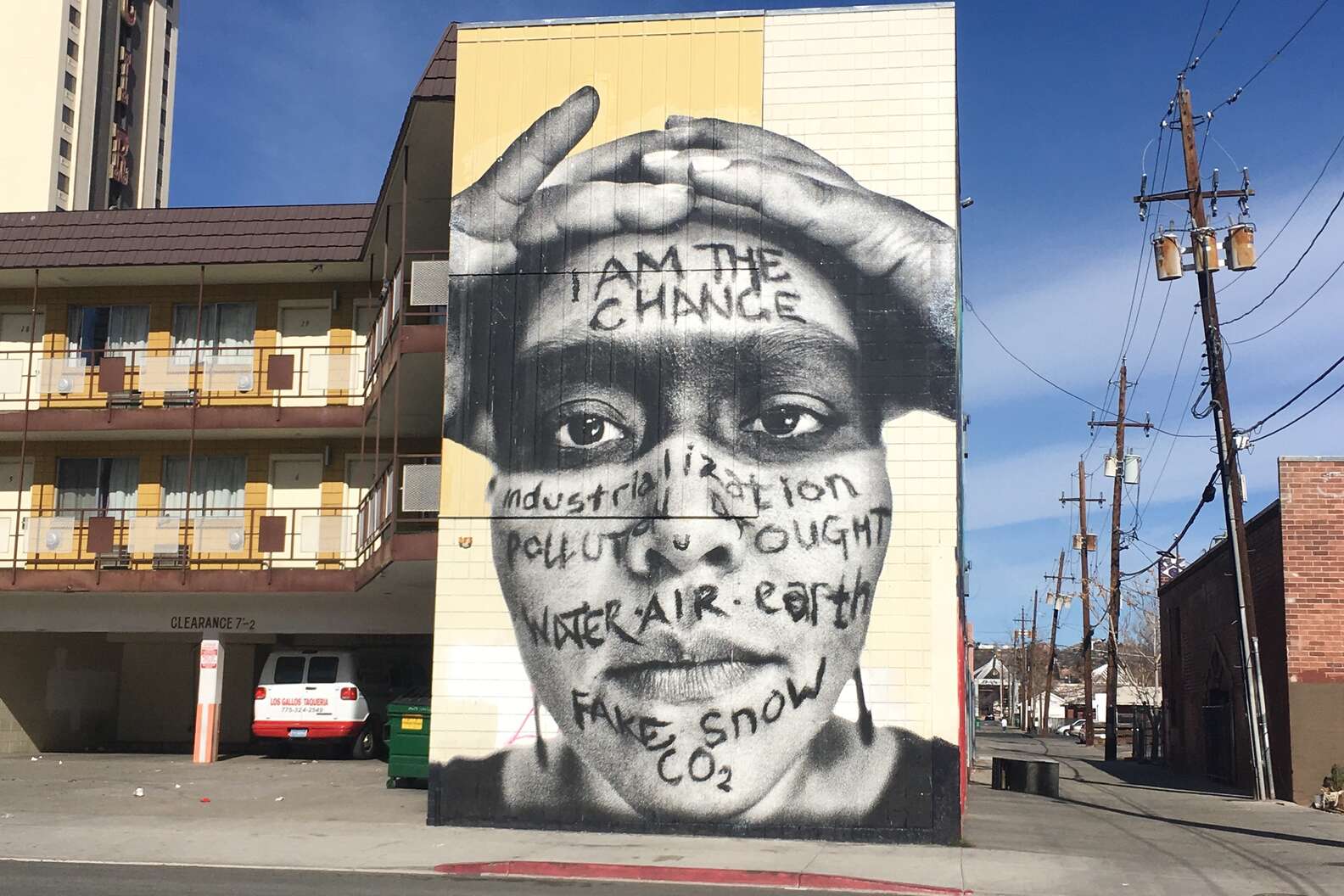 Multiple locations
There are dozens of street murals in the Reno area, showcasing the city's lively art scene and creative spirit. Much of it is curated by Art Spot Reno, a local nonprofit that leads a downtown gallery tour, Art Walk Reno, on the first Thursday of every month. You can also follow their free interactive map for a self-guided tour of these colorful, captivating street pieces.
The renowned Nevada Museum of Art (more on that later) features sculptures once featured in Burning Man's Black Rock City. But you'll find evidence of Burning Man's eccentric influence all over town, with public art installations like the iconic 50-foot Space Whale in City Plaza, and the imposing Desert Guard warrior who looms 49 feet above the city's new billion-dollar downtown development, Neon Line.
Downtown
Basecamp at the Whitney Peak Hotel has the world's tallest artificial rock-climbing wall-and the Guinness Book of World Records is more than happy to back up that claim. The wall stretches 164 feet high and affords a one-of-a-kind view of the famous Reno Arch below. Open until 9 or 10pm, the experience is especially cool after dark, when your climb is illuminated by the glow of the Arch and nearby casino marquees. The wall is suitable for beginners, and experienced climbers can also check out the 15-meter certified speed wall and indoor harness-free bouldering on large artificial rocks.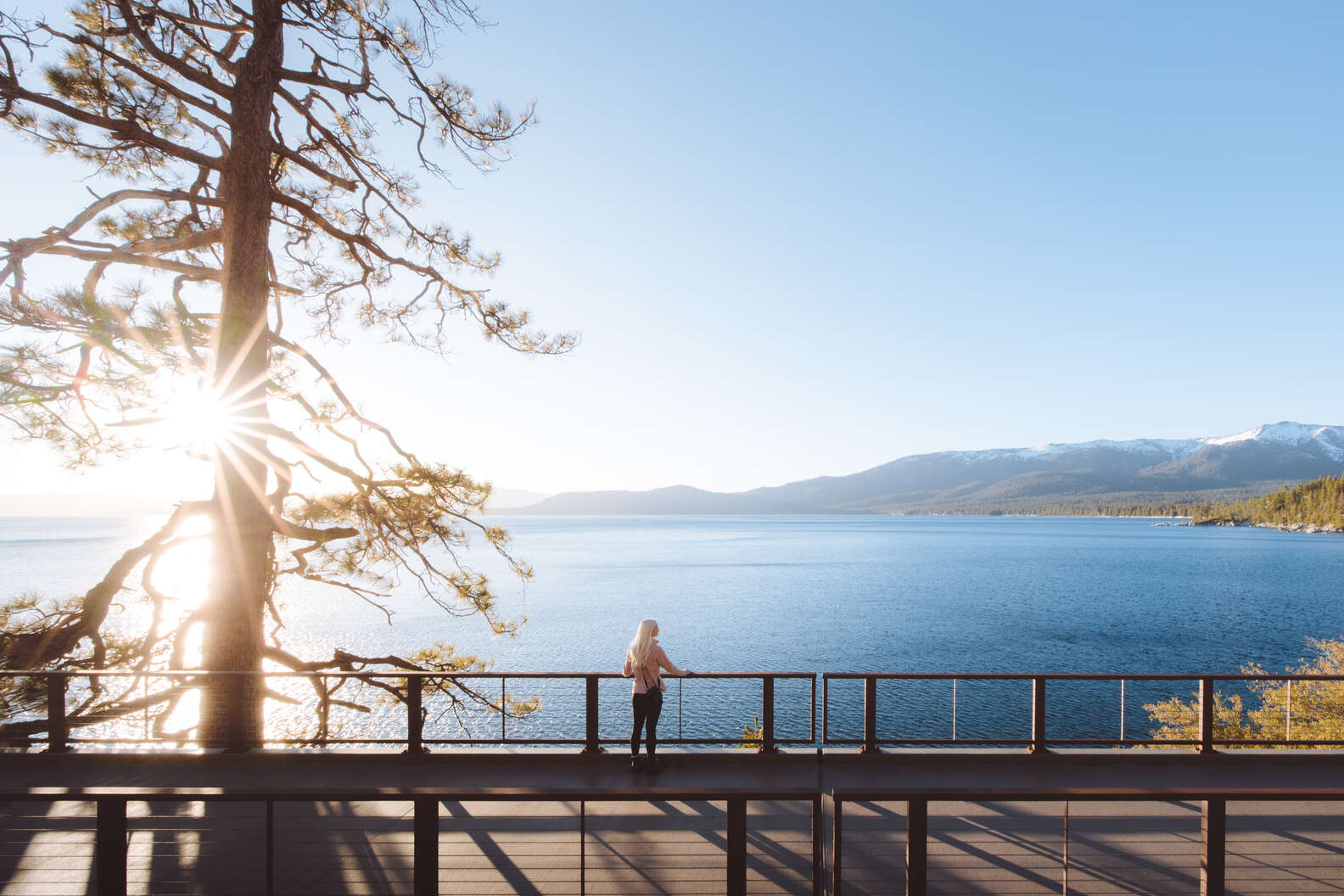 What's your winter style? Checking double black diamonds off your list or sipping a double espresso? Either way, Reno Tahoe has what you're looking for-lake views and city vibes within 30 minutes of each other. Spend the day on the slopes, exploring a winter wonderland, then kick back in the Biggest Little City in the World, filled with top-tier restaurants, luxurious resorts and plenty of craft breweries and coffee shops. Start planning your next getaway at VisitRenoTahoe.com.
Detour to Incline Village
One of the largest towns on Lake Tahoe, Incline Village will set you up for a full day of eating, drinking, and exploring the lake's beautiful northern shores. The village-named for the Great Incline Tramway, built by loggers in the 1870s-provides quick access to a ton of trails and activities at Lake Tahoe State Park, as well as Sand Harbor and Diamond Peak, where you can take in panoramic lake views from the slopes. From there you can hop on the Tahoe East Shore Trail or hike to Monkey Rock, grab a beer at Alibi Brewing, and get lunch at Inclined Burgers.
Sip and sample the craft brewery scene
Multiple Locations
Reno loves beer. And it's got enough local producers to help put a boozy spin on the character of the city. Revision Brewing in Sparks seems to be getting the most attention these days, with a heavy IPA selection and a whimsical attitude reflected in labels designed by local artists. Great Basin Brewing Company, with locations in South Reno and Sparks, is credited for putting the craft brew scene on the map here with its best-selling Great Basin Icky IPA.
The Depot, Nevada's first combined brewery and distillery, is a historic three-story former train station. It's within blocks of Pigeon Head (known for its German-style lagers and pilsners), Lead Dog (with a diverse lineup of recipes), and IMBĪB Custom Brews (try the barrel-aged sours), which together make up the Brewery District.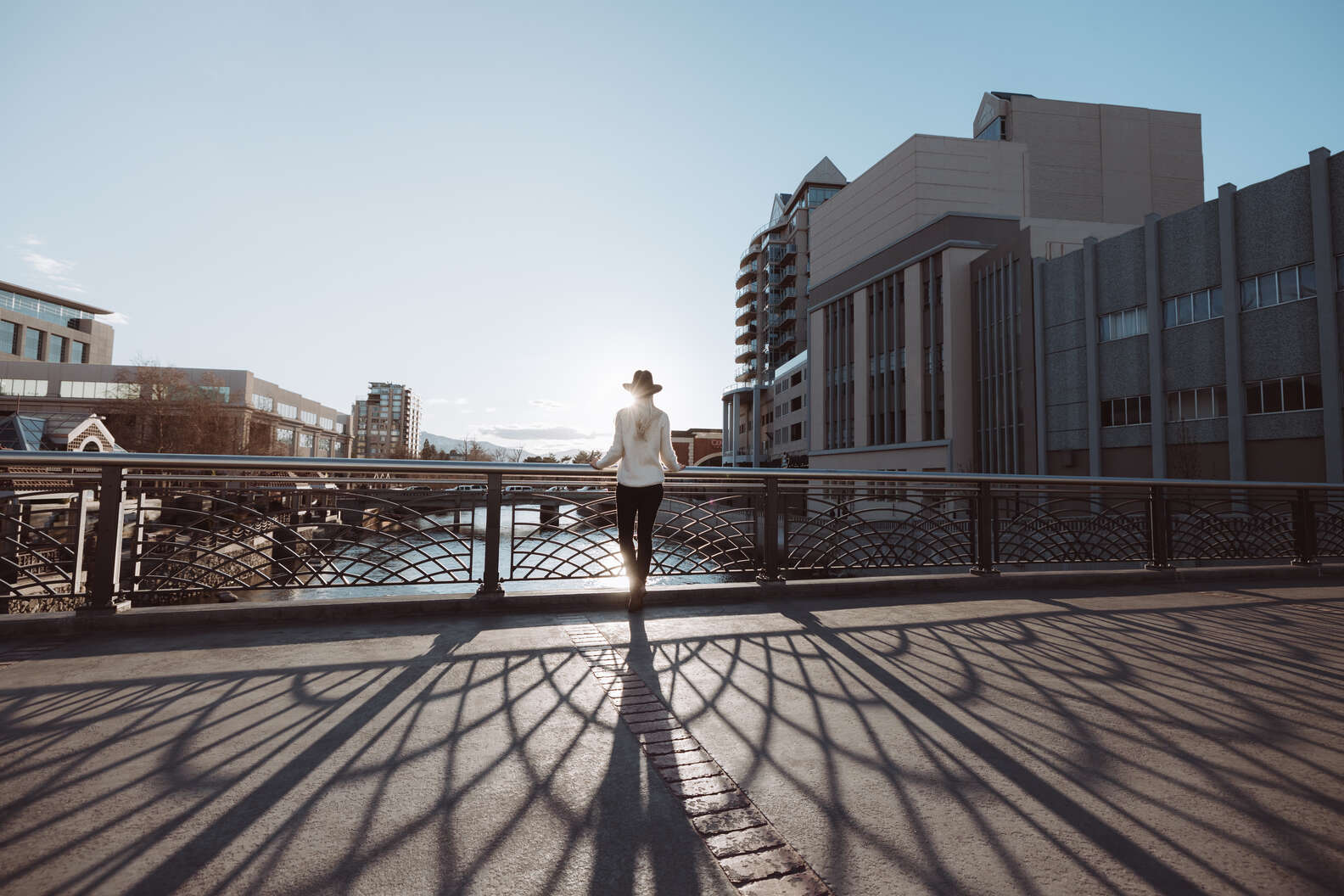 Riverwalk District
The Truckee River runs through the heart of downtown, providing a welcome splash of nature in the heart of the city. The parks and walkways that surround it are known collectively as the Reno Riverwalk District-all close to plenty of great restaurants, including Campo and Wild River Grille, whose large patios overlook the water. Head to Liberty Food & Wine Exchange for shareable plates and fantastic cocktails-or even better, grab it to-go for a picnic on the grass at Wingfield Park and watch kayakers paddle by.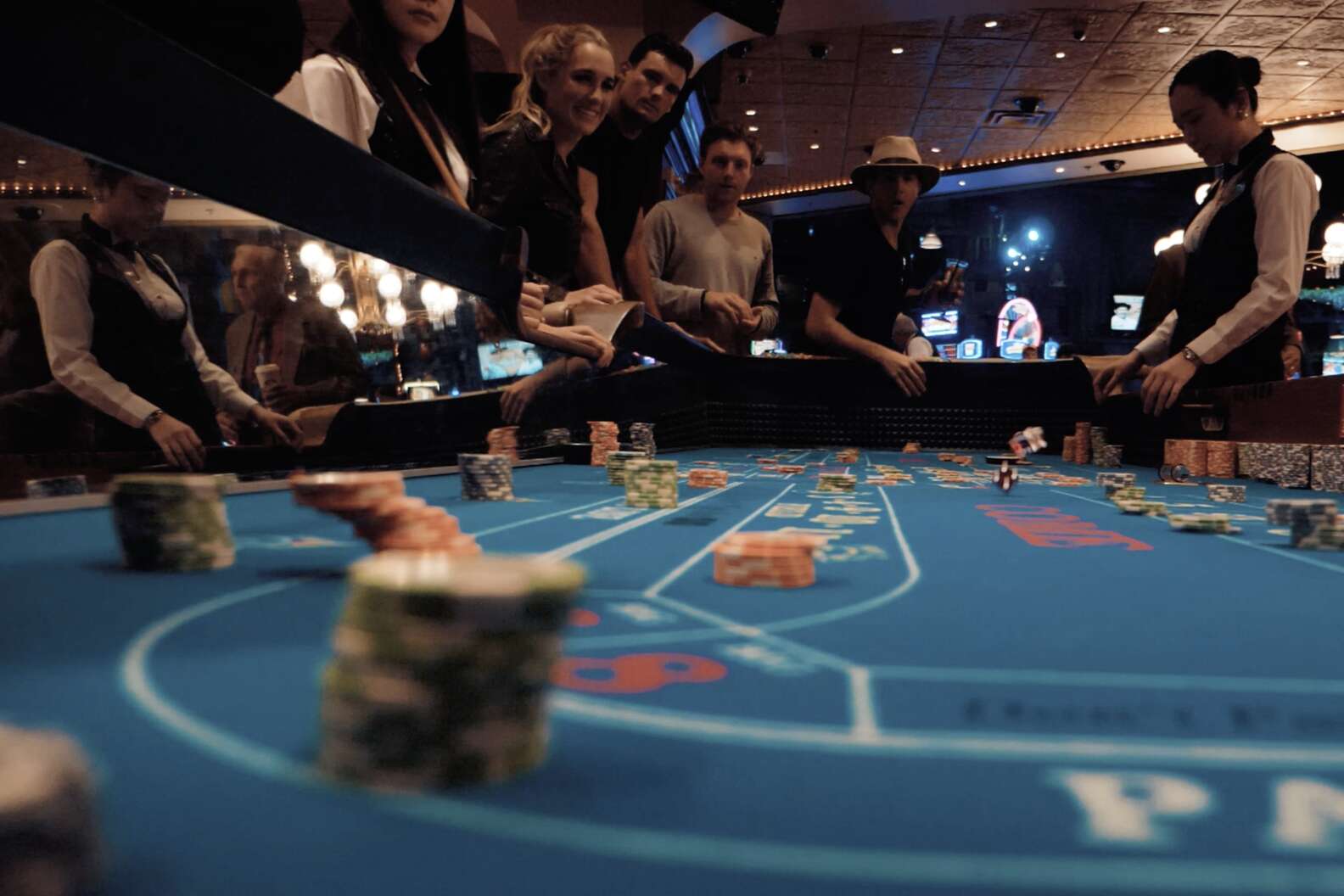 Explore Reno's casino culture
Multiple locations
Gambling is legal in Nevada, but you won't find any mega-casinos a la Vegas. Downtown you'll find THE ROW, home to Circus Circus, Silver Legacy, and Eldorado, which are connected by a nifty pedestrian overpass that allows you to carry booze between the casinos. THE ROW also rocks excellent martinis at Roxy's, bottomless whiskey deals at Novi, and a unique atmosphere at Rum Bullions Island Bar.
Further south, you'll find Reno's largest casino resort, the Peppermill, as well as Atlantis, which boasts an overachieving restaurant lineup. East of downtown, the Grand Sierra Resort offers a great package overall: clean, modern, and fully renovated. Perks include a lakeside driving range, nightclub, and the Ultimate Rush slingshot that propels riders 180 feet in the air.
Take a bite out of some of Reno's best restaurants
Multiple locations
Much like the city itself, Reno's dining scene has some serious momentum at the moment, featuring a combination of classic favorites-like Louie's Basque, Casale's Halfway Club, and LuLou's-and inventive new concepts, like Churrasco Brazilian Steakhouse and Von Bismarck. In Midtown, Süp (which specializes in homemade soups) and Midtown Eats draw loyal crowds. And Mark Estee, the most well-known chef in town, earned national acclaim and a James Beard nomination after founding Campo by the river. He later moved on to Liberty Food & Wine Exchange a block north in downtown Reno.
North Lake Tahoe and Reno
The Tahoe-Pyramid Trail follows the Truckee River from Tahoe City in California to Pyramid Lake, north of Reno. The trail is divided into five sections with ranging degrees of difficulty, but you can also tackle the scenic trails on foot. The whole concept was founded by Janet Phillips, a retired Reno-Sparks city official, who spent nearly two decades promoting and implementing the 114-mile trail.
Wake up to Reno's coffee shops and bakeries
Reno packs a hard caffeine punch with multiple high-quality local roasters and cafes throughout the city. Hub Coffee Roasters has a few different locations, but the one you want is located just off the Reno Riverwalk in a charmingly renovated old home from 1932. This location is also home to Hub Coffee's Tea Bar, where they serve teas from around the world.
Check out Old World Coffee Lab near downtown for precision-roasted, small-batch, hand-brewed coffees. In Midtown, Pangolin Café is a beautiful café and confectionary that specializes in Turkish teas and sweets, house-made toffees, and liege waffles. (They've also got an espresso bar for your Americanos and lattes.) And whatever you do, do not leave Reno without paying a visit to Perenn Bakery. This artisan bakery makes the most gorgeous breads, croissants, and other pastries and baked goods. The golden flake and airy crumb of their croissants is nothing short of art.
Riverwalk District
The Nevada Museum of Art over-delivers as one of the most rewarding experiences in Reno. As the only accredited art museum in Nevada, the institution brings world-class exhibits to town such as Living Modern, a tribute to Georgia O'Keeffe. City of Dust, NMA's exhibit dedicated to the 30-year history of Burning Man, is now touring the country. The museum is also responsible for the colorful Seven Magic Mountains installation outside Las Vegas, and even launched an art satellite (!) into space. And as if the two gallery levels, sculpture garden, and rooftop space with killer city views weren't enough to fill an afternoon, the property is also home to chez louie, a French bistro by famed local chef Mark Estee.
Take a quick day trip out of town
Virginia City
Taking the half-hour drive from Reno to Virginia City is like traveling through a time portal. The former mining community of just 1,200 people provides a snapshot of the late 1800s with wooden sidewalks, saloons, shops, and museums preserved in Old West architecture. Hop on board a vintage locomotive and tour the mines that once made Nevada rich with gold and silver. Other popular historical day trips from Reno include a visit to Carson City and Fort Churchill State Historic Park.
Dive deep into the biggest little cocktail scene
Midtown's cup runneth over with quality cocktail bars. Death & Taxes is a dark, dramatic speakeasy with a multi-page menu full of classics and their own specialties (many with some mention of "death," "devil," or "demon" in the name), as well as a premium "Baller List." The Emerson is the aesthetic opposite: a bright, bubbly cocktail bar that puts a mid-century modern twist on its creative cocktail program and hosts drag brunch, drag bingo, and open-mic comedy nights.
Rum Sugar Lime brings a bit of Caribbean flair to Midtown with island vibes and a rum-based menu. Chapel Tavern is a stylish-but-casual neighborhood bar that takes its cocktails VERY seriously, and none of them are over $12. Then there are specialty spots like Amari, a small but gorgeous space where amaro takes center stage, and Whisky Lounge, with an extensive selection of brown spirits from around the world.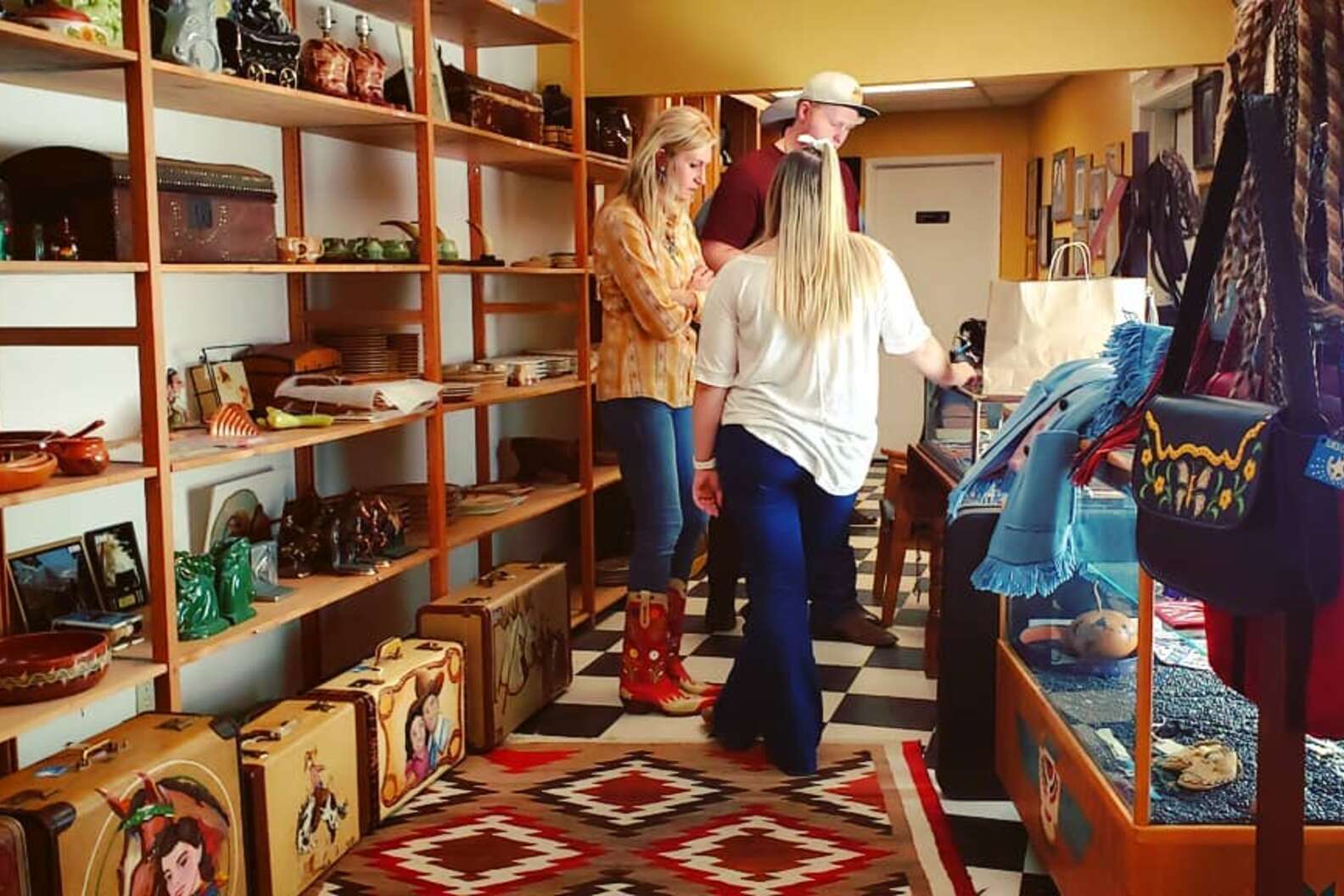 Turns out, Reno is a bit of a vintage thrifter's paradise. At Junkee Clothing Exchange in Midtown, you'll find everything from outlandish second hand costumes to kitschy antiques. Bad Apple Vntg is a quirky spot with a particular fondness for the '80s and '90s. For mid-century modern furniture, check out The Nest; for Western and Americana vibes, try the Lucky Star Gallery at the Vassar House. And while the Melting Pot World Emporium is not a vintage store, it is a must-visit when in Reno. It bills itself as "Reno's coolest counter-culture store" and is stuffed full of clothing, costumes, accessories, décor, instruments, flasks, pipes, tarot cards, and pretty much everything a person needs for Burning Man and beyond. Know your customer-this place was actually the Burning Man ticket outlet for 14 years.
Rob Kachelriess has been contributing to Thrillist for more than five years. His work has also appeared in Travel + Leisure, Modern Luxury, Leafly, and Luxury Estates International's seasonal publication. He thinks Reno has a better airport than Las Vegas. Follow him on Twitter @rkachelriess.
Nicole Rupersburg lives in Las Vegas where you can find bottomless mimosa brunches every day of the week, A-list musicians in residency every night of the week, and snow still on the mountains in the middle of August when it's 115 degrees outside. Follow her on Twitter @ruperstarski.